Following its successful work on Building 1 in 2019, StriveAV returned to Canterbury Christ Church University, during the height of the COVID-19 pandemic to implement an innovative £1.4m AV-over-IP system in Building 2, as transformation of the city campus continues.
AV Refresh
Based in Kent, Canterbury Christ Church University is undergoing an extensive, multi-year redevelopment, creating contemporary spaces for learning, teaching and research that combines new buildings and existing spaces across the UNESCO World Heritage Site campus.
Part of this £150 million investment is Building 2, which is home to science, technology, health, engineering and medicine courses.
"
Strive AV team work really closely with us to ensure that we were able to deliver the building in the new revised time scale [due to covid] having worked with Strive AV on this project for the past two years now and I would definitely recommend them across the industry to deliver this kind of project from initial engagement through to project management and final implementation we're extremely pleased with the outcome
Ian McCraken, Deputy Director of IT, CCCU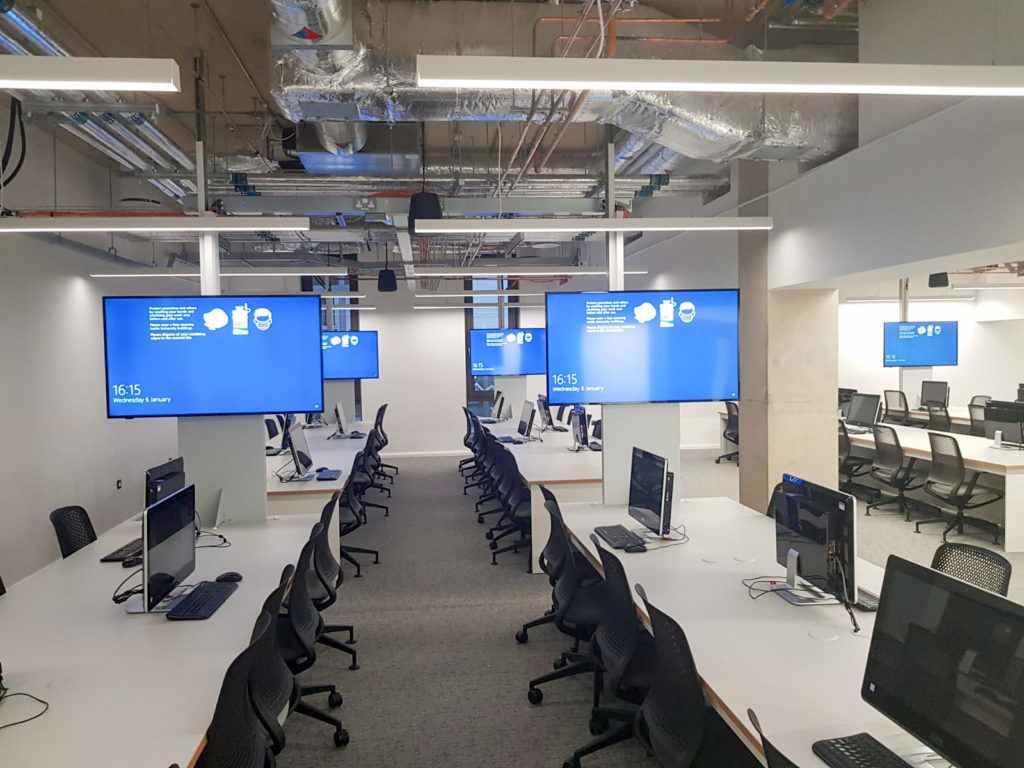 Canterbury Christ Church University's Building 2 project has seen the city campus transformed with a stunning new building featuring state-of-the-art facilities.
The £65 million building brings together engineers, scientists, doctors and healthcare students in an inspirational learning environment, with industry-standard, high-tech facilities on each of its three floors. It provides space for research, experimentation, industry collaboration and so much more. 
PROJECT BRIEF 
StriveAV's project brief was to implement an AV system employing the latest technologies to facilitate a new style of classroom learning. 
StriveAV's design implementation of a new to market AV over IP system to sit on CCCU's existing network won approval from the client with project award in August 2020. 
This design negated the need in most spaces for traditional video switching and allowed teaching spaces to be joined together with ease, transmitting video, audio, control and USB to other classrooms, and potentially other buildings, from a single teaching space.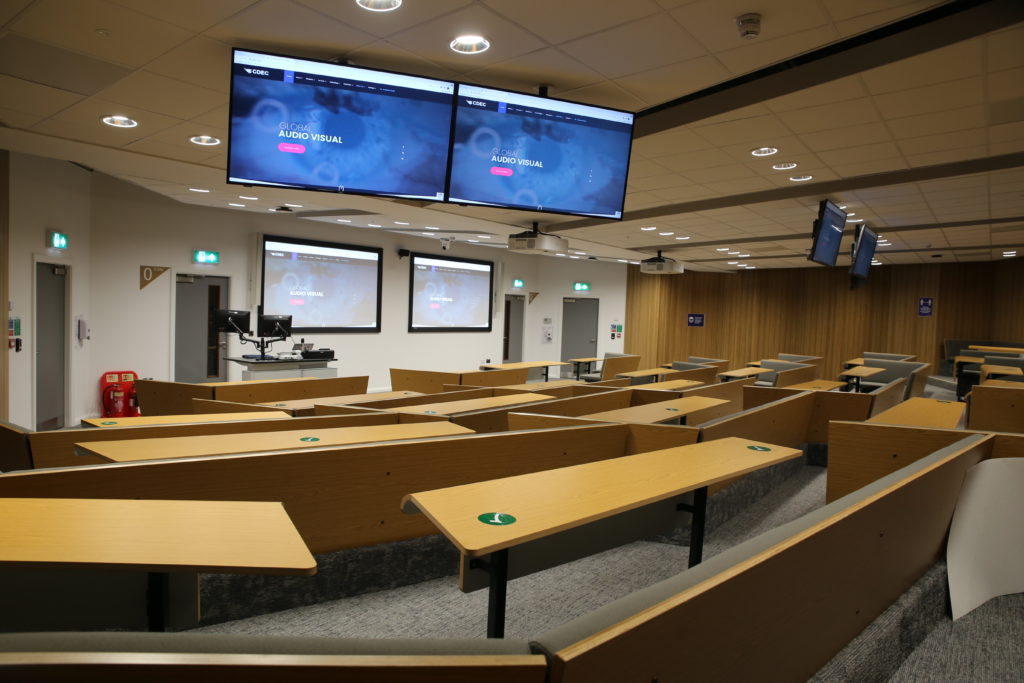 PROJECT CHALLENGES 
StriveAV's in-house infrastructure teams in conjunction with the technical project manager and systems integration team worked with the client to advise on the network infrastructure required for an AV over IP system. 
However, the first challenge upon arriving on site was that the network cable schematics deployed by the project management team at Canterbury Christ Church University wasn't followed by the contractor, leaving all floor connection points fed from different network switch stacks to the wall connection points in any given room. With this implementation, it would leave all multicast streams traversing the core, threatening a level of network degradation (due to required bandwidth) unacceptable by the university. With the aid of the university's and StriveAV's infrastructure teams, a design was implemented to create a multifloor sister stack to combat this issue.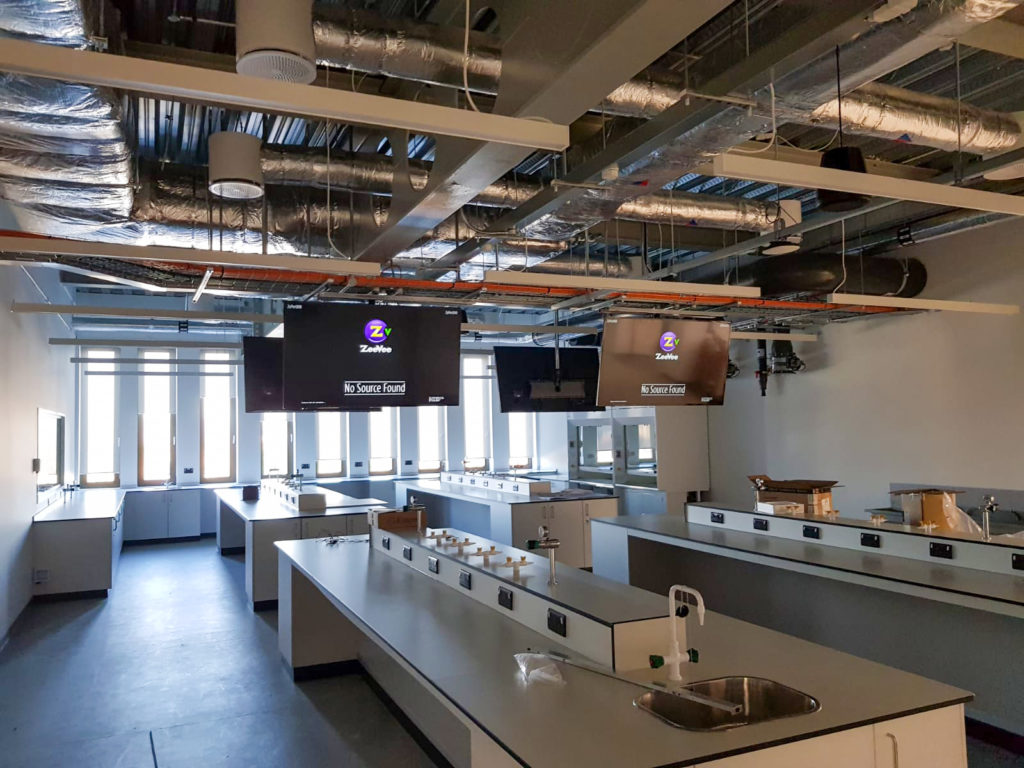 PROJECT OUTCOMES 
The new building opened in January 2021 and has already proved a valuable addition to the university estate. AV over IP technology has enabled Canterbury Christchurch University to maintain social distancing by using multiple classrooms to teach a single class of students, helping the university to continue to deliver the high-quality teaching and learning students expect, despite the challenges faced.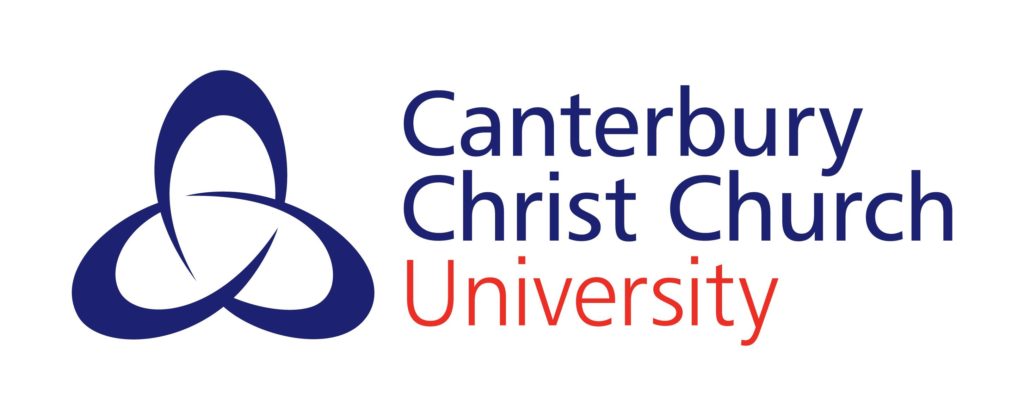 Installed
EXTRON CONTROL SYSTEM TO EVERY SPACE COMPRISING OF EITHER TOUCH PANEL OR PUSH BUTTON CONTROLLERS

 

EXTRON AXI SERIES DANTE ENDPOINTS

 

EXTRON 7'' TOUCHSCREEN CONTROL PANEL

 

EXTRON IPCP PRO RANGE OF CONTROLLERS

 

EXTRON MLC PLUS RANGE OF PUSH BUTTON CONTROLLERS

 

EXTRON DMP PLUS RANGE OF AUDIO DSP

 

EXTRON DXP PLUS RANGE OF 4K VIDEO SWITCHING

 

EXTRON IN180X RANGE OF 4K VIDEO SWITCHING

 

EXTRON XPA U RANGE OF AUDIO AMPLIFIERS

 

58 X ZYPERUHD 4K AVOIP ENCODERS

 

146 X ZYPERUHD 4K AVOIP DECODERS

 

ZYPER MANAGEMENT PLATFORM

 
Are you ready to start your next AV project?
Contact our experts to find out how we can help.
Contact us for details on creating and managing your next AV project. Simply add your email to the form (more form fields will appear) and tell us more about the project aims.