Main
Interactive displays Installation
The aim of many displays is to increase awareness and encourage engagement, making interactive displays a great choice in a number of environments.
Take education, for example. Here, interactive displays add a whole new element to teaching and learning, supporting active learning by encouraging students to engage with content rather than just passively reading it. They also encourage students to collaborate, share ideas and solve problems together, especially if displays are multitouch, all key skills that need to be developed alongside academic learning.
In retail this increased level of engagement is also key, offering the opportunity to tell the story of your brand while creating a holistic omnichannel shopping experience that offers relevant content to shoppers by leveraging online and mobile commerce in the physical store. For example, interactive displays could enable shoppers to browse a wider inventory than that available in store or to entertain shoppers with games to create a more fun shopping environment, with winners receiving special discounts to use in store.
In a corporate setting, meanwhile, interactive displays can benefit both employees and visitors, creating an eye-catching display in reception areas or a useful wayfinding tool, as well as being utilised in the meeting room. In the latter scenario, interactive displays will aid collaboration encouraging teams to work together to improve decision making and business outcomes. Similar to in an education environment, interactive displays create the opportunity for meeting participants to truly engage with content rather than passively accepting it while freely annotating and amending content as ideas develop, all of which helps creativity within a team.
These are just a few examples of how interactive screens can benefit your business but the opportunities here are vast.
However, with so much choice out there it can be difficult to know which AV kit will work best in your specific scenario. And that's where StriveAV comes in. With decades of experience providing AV solutions for all kinds of teaching spaces, we can advise on the latest and most effective tools, that will truly impact learning outcomes.
From interactive whiteboards and high-definition displays to make lessons more engaging, to ceiling arrays that ensure everyone can hear the teacher no matter where they are in the room, and control systems that make it easy to set up lessons, an integrated AV solution can enhance communication, encourage collaboration and create memorable learning experiences.
List
Interactive Touchscreen Solution
Designed specifically for education and corporate environments, Panasonic's versatile multitouch LED displays are available in sizes from 42in to 80in and can be installed portrait or landscape for added flexibility. Take the BF and BQ series, which are equipped with whiteboard software and bring practical functions to collaboration and learning, such as PowerPoint presentation mode, video and screen capture and desktop mode. For more interactive participation, up to 10 touch points mean that several people can write on them simultaneously.
Also catering for classrooms, Promethean's ActivPanel Elements Series come in at a range of price points, from the budget-conscious ActivPanel Nickel up to the powerful Titanium solution.
The 4K Nickel is designed for quick and easy setup and use, coming in internet-ready and preloaded with teaching tools. With up to 15 simultaneous touch points and palm-rejection technology for confident interaction without unwanted marks, front-facing speakers for clear audio and HDMI and USB connectivity, this is a good choice for schools looking to upgrade outdated whiteboard systems. Titanium, meanwhile, offers 20 simultaneous touch points and simultaneous pen, touch, and palm erase. In addition, multi-device mirroring allows teachers to move freely around the classroom and interact with shared screens directly from the ActivPanel
In many teaching spaces, this has evolved to include wireless content sharing solutions, whereby teachers can instantly display, share and annotate content, and even videoconferencing. Indeed video assisted learning looks set to be one of the big trends over the next few years, offering a more personalised learning experience, providing access to a wide range of learning materials and increasing engagement.
While video gets a lot of the attention in classrooms, it's important not to overlook the audio; if students can't hear a lesson clearly, it's going to have a major impact on their learning. For example, a good voice reinforcement system will enable all students in a classroom to hear equally well without putting extra strain on the teacher's voice. In addition, a wireless microphone system can offer a more natural experience, enabling the teacher to move around as they wish, while still being heard by students.
Case Studies
Grange Park Primary School
Features of the site include state-of-the-art classrooms, more welcoming communal and reception areas, along with outside areas including a field, forest and allotment.  The entire planning, design and build project took around 10 years, with construction lasting around 18 months.
The intention was to move students out of the old Calcott site, which was in a state of disrepair, and into a new space that featured larger classrooms, more outside space and new teaching equipment.
This included an AV upgrade which was funded through the Building Schools for the Future programme at Telford & Wrekin Council, which saw interactive screens installed in all 17 classrooms.
See Full Case Study Here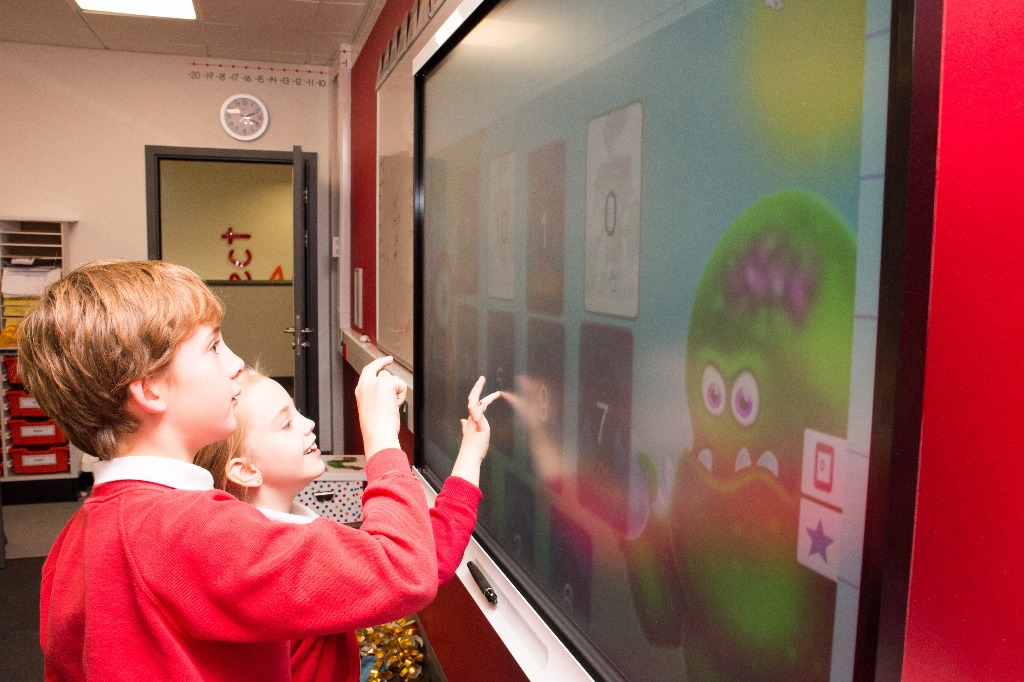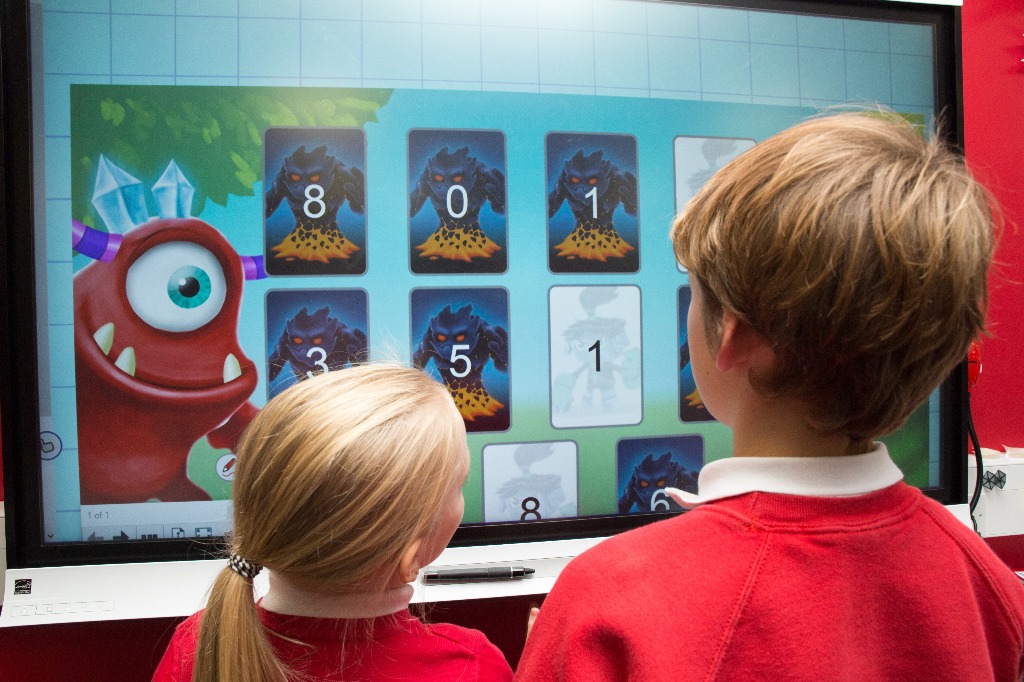 What Next?
The technical experts at StriveAV are always on hand to discuss your needs more thoroughly. We can advise on everything from initial consultation to post-installation service and support.
Call Us Now:
01689 885 380