Main
Enhancing communication and collaboration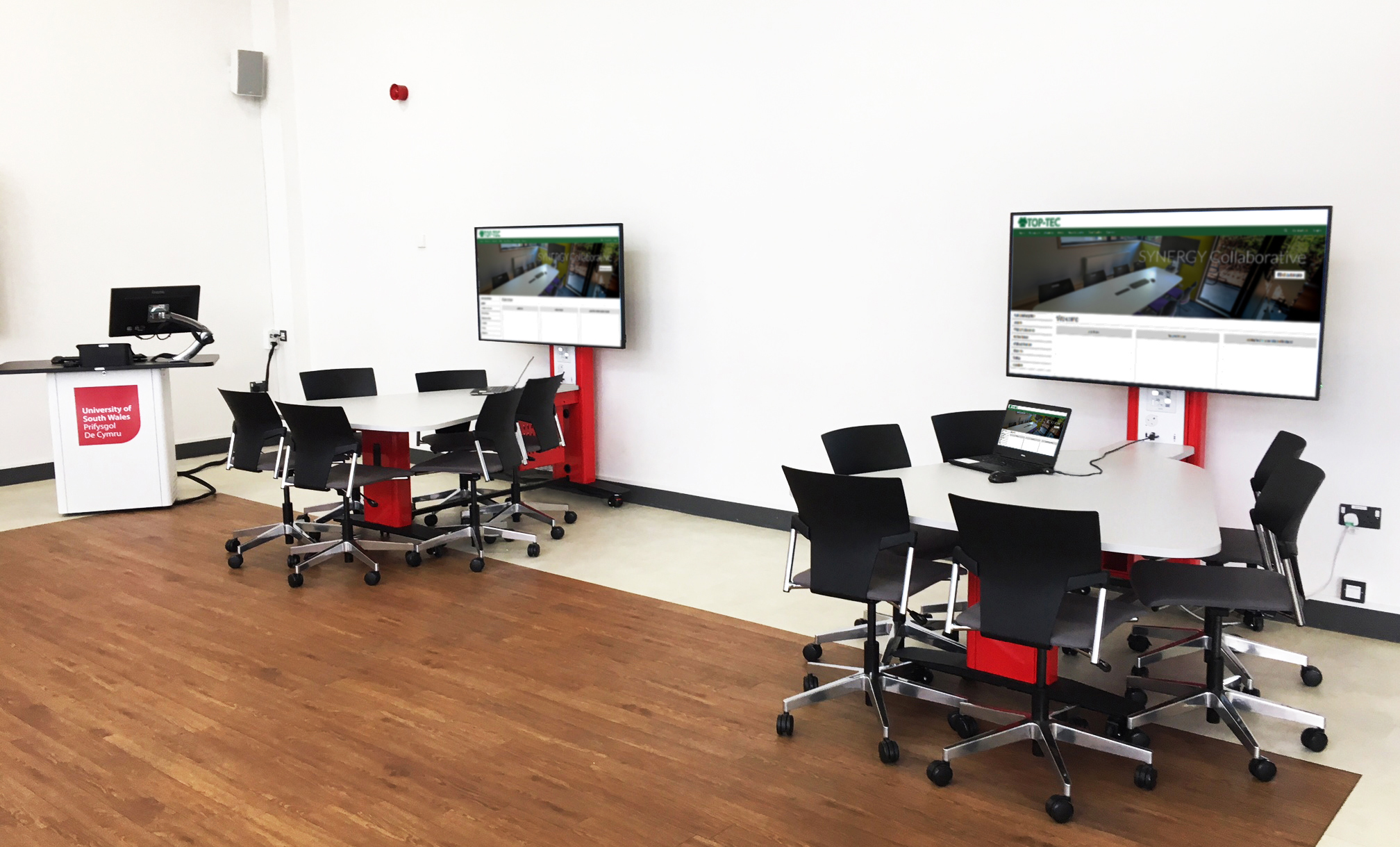 Huddle rooms - small meeting spaces designed to accommodate 2-9+ people - have become increasingly popular in the corporate and education sectors in recent years.
Designed to enhance communication and collaboration while removing the pain points that meeting rooms can bring to users, a huddle room should be intuitive, informal and reliable.
To achieve this, it's important to have the right technology in your room. Done properly, huddle rooms have been shown to increase productivity, bring disparate teams together and improve decision making - and technology is central to this.
Investing in huddle rooms is also a great way to begin standardising AV across your estate, something that further benefits users, who no longer have to learn how to operate different technology depending on which room they happen to be in.
List
User experience is central to the success of any huddle room.
StriveAV will ensure the technology in your huddle space is focused on helping users to share ideas, reach decisions and communicate with colleagues and stakeholders.
From a simple display and video conferencing system, to wireless presentation solutions and specialist furniture, we know how to make huddle spaces work for you and will design and implement a setup tailored to your exact needs.
To ensure the longevity of your investment, StriveAV also offers an extensive managed service and preventative maintenance support service.
CTA
Download our FREE guide - The Ultimate Huddle Space Guide
Want to have a quick call to assess how our team could work for you?
Download the guide to learn:
Why huddle spaces are becoming so popular?
Key considerations when designing a huddle space
The many faces of meeting spaces
What technology should i have in my huddle space
key factors to create the perfect environment for a huddle space
What benefits will a huddle space bring to my organisation
And more...