Main
Digital signage is a proven tool when it comes to engaging passersby and increasing footfall, making it a valuable tool in areas such as shops and malls. In fact, recent research suggests that 80% of brands that implement digital signage record a substantial increase in sales, and much of these are unplanned purchases.
Much more than simply a tool to boost sales, however, digital signage can also enhance the overall customer experience, improving queue management and reducing wait time with informative messaging, while employee-facing signage can impact engagement, improving internal communications.
This highlights the fact that digital signage isn't only useful in retail environments, it can also be valuable in healthcare, education and corporate settings, guiding visitors around complex sites, keeping them up to date with relevant news or finding new ways to encourage interaction with original eye-catching content.
Which brings us on to the fundamental reason why digital signage is so powerful – great content, and thankfully this is no longer the daunting prospect it once was. Many digital signage platforms boast intuitive CMS that make scheduling and delivering content easy, even over large networks.
List
A complete digital signage system will include a media player, CMS, display and corresponding infrastructure such as mounts, cabling and network connections. StriveAV is highly experienced in designing, installing and maintaining holistic solutions that will deliver great content for years to come. Key partners we work with include:
Tripleplay, whose TripleSign digital signage solution that has been adopted by thousands of clients across the globe within industries including banking, finance, legal, enterprise, government, maritime, sports, arena, healthcare and hospitality. Features include dual video/TV windows in Digital Signage layouts, event triggers, integrated Workflow Management system, native IPTV solution – TripleTV, built-in Content Management System, interactive touchscreen capabilities, digital menu board delivery, Samsung Smart Signage Platform (SSSP) and LG webOS integration and its own content creation software, making this a comprehensive digital signage offering.
A relatively new addition to the market, Crestron's NME-100 is aimed squarely at the corporate sector, enabling organisations to deliver consistent communications enterprise-wide via high-quality digital signage and media playback. Designed to run 24/7 it is ready to use out of the box it features an HDMI output supporting HDCP 2.2, a TRS mini-connector for audio output, and a concealed microSD card slot for memory expansion beyond the built-in 16Gb.
One way to attract more attention to your signage is to use different shapes and sizes of screens, and BenQ offers a variety of configurations to suit every need. The Stretch Displays family, for example, offer extended-length design in 28in or 38in sizes to meet the spatial needs of any boutique, while the Double-Sided series benefits from a dual-sided 23.4mm ultra-slim panel, 700-nits high brightness, 24/7 nonstop operation and a range of mounting options for added flexibility.
Case Studies
StriveAV Brings John Hansard Gallery to Life
he creation of a new home for the John Hansard Gallery had been in the planning for some time, however the turnaround time between moving into the new site and the high-profile opening event was only a matter of weeks. It was at this point that StriveAV were called in to bring the foyer, where the event was to be hosted, to life while providing visitors with information and wayfinding to make their visit more enjoyable. As the requirement was for as close to seamless a videowall as possible, four portrait format 55" LG videowall screens were specified and installed along with a Onelan digital signage player.
See Full Case Study Here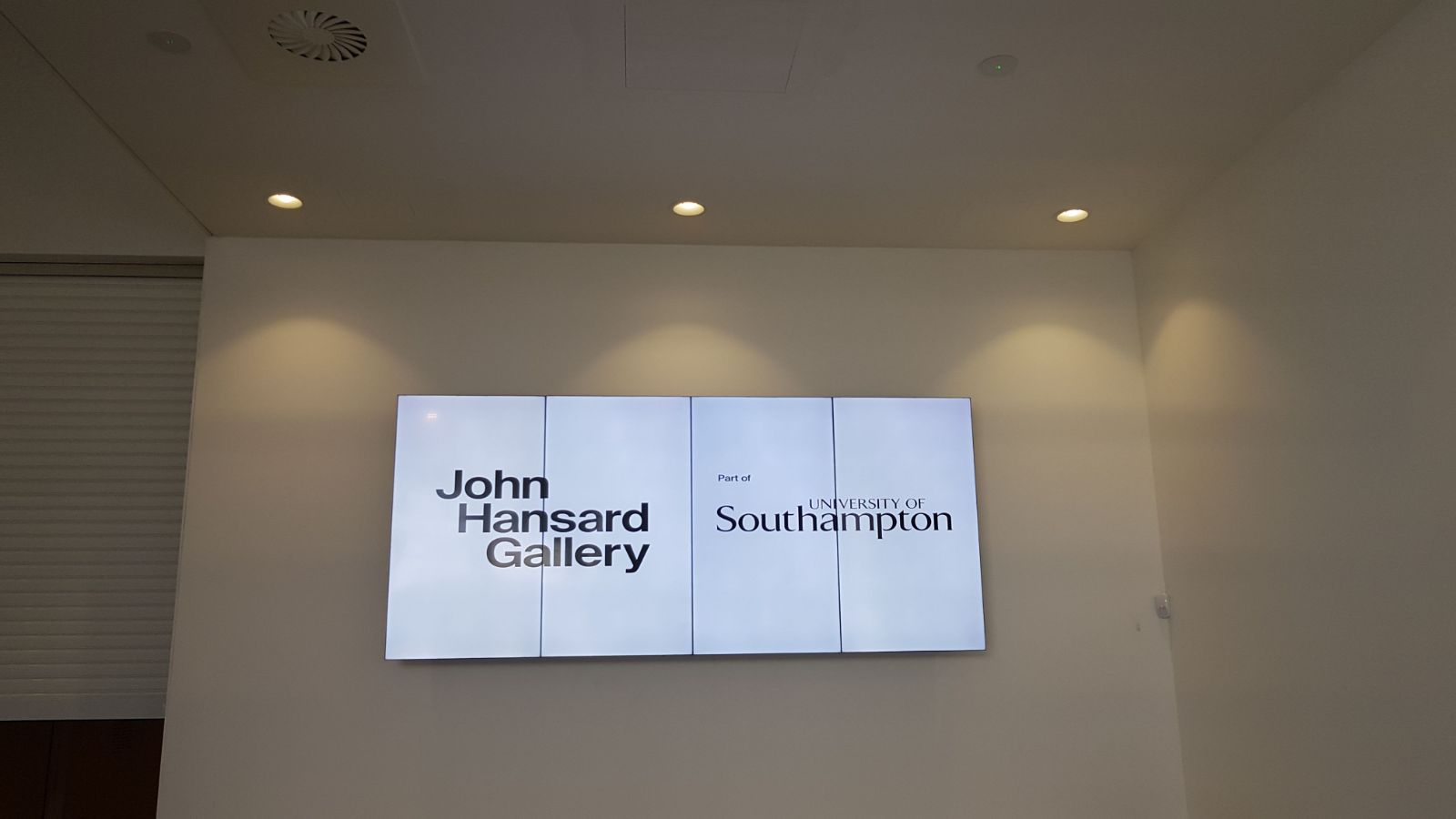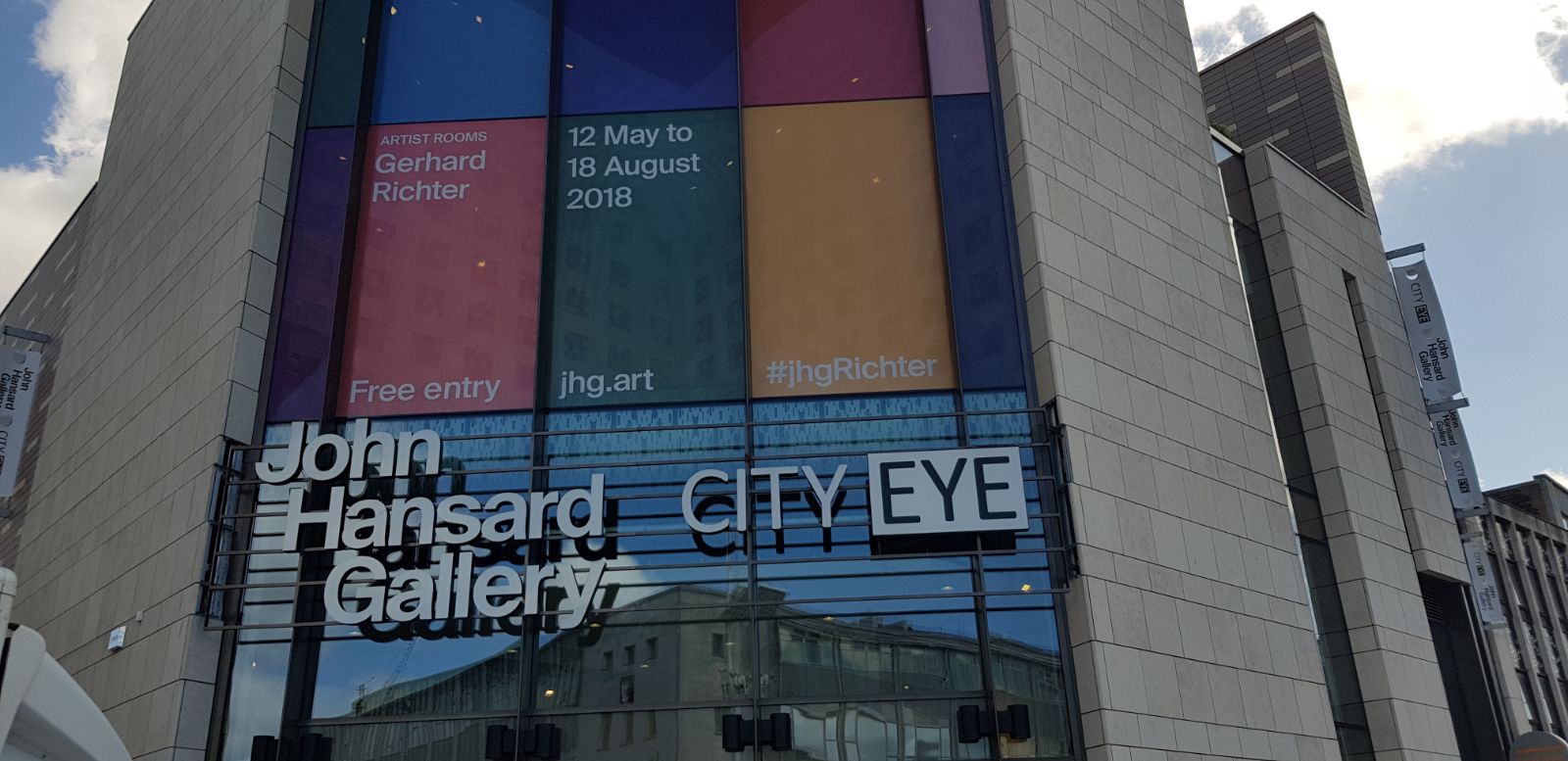 What Next?
The technical experts at StriveAV are always on hand to discuss your needs more thoroughly. We can advise on everything from initial consultation to post-installation service and support.
Call Us Now:
01689 885 380